Parents Guide to Online Safety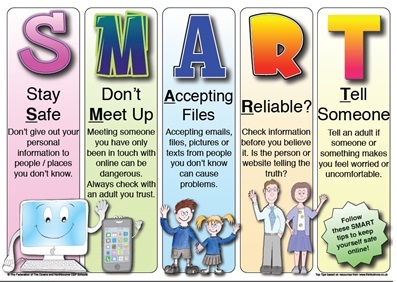 Safeguarding is a serious matter; at Barham Primary School we use technology and the Internet extensively across all areas of the curriculum. Online safeguarding, known as Online Safety is an area that is constantly evolving.
Online Safety is embedded into our curriculum; students will be given the appropriate advice and guidance by staff. Similarly all students will be fully aware how they can report areas of concern whilst at school or outside of school.
Parents and Carers
Parents play the most important role in the development of their children; as such, the school will ensure that parents have the skills and knowledge they need to ensure the safety of children outside the school environment. Technology was different when we were young but the internet has changed everything. We have provided some useful internet (Online Safety) information and links below.
Download the Barham Online Safety Presentation for Parents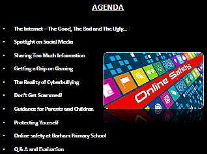 Parent Guide to Technology, Parental Controls and Reporting.
Download The Digital Resilliance Toolkit. Practical advice for parents of 6 to 10 years old.
Issues Affecting Young People