Barham's Computing Topic Overview
How Will Barham Deliver The Computing Primary Curriculum?

We will be following, the Teach Computing scheme of work, to ensure that we offer a broad and balanced curriculum to our children.
The Teach Computing Topics for KS1 and KS2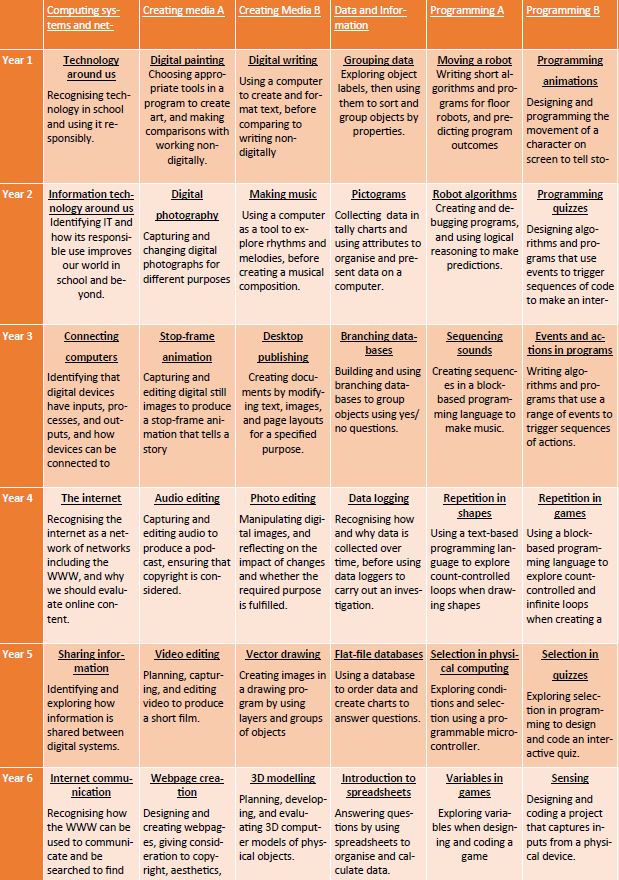 Download Barham's Computing planning for all year groups, below.